How Can I Restore My Backup File: Query Answered Here!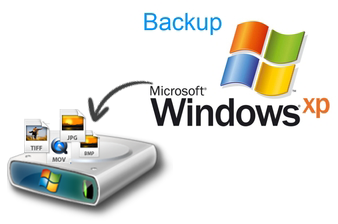 "'Restore my backup file'- this might be the need of you and many other users who are unable to restore their backup file. Get our BKF Recovery software that helps in recovery of corrupt backup data and saves the resultant on safe location. Engineered with best recovery techniques and user-friendly interface, the software offers a set up for faultless backup BKF file repair with proficient scanning options. The software is capable to handle varied reasons that cause backup inaccessible including missing catalog files due to multiple instance opening while backup creation, running BITs while creating the backup, virus attack etc. Enriched with commendable abilities, the software to answer users as how to Restore My Backup File helps in precise restoration of BKF file data."

Key Features: Tool to Recover Damage Backup File
The software is formulated with potential to fix corruption error messages, no matter if they pop up due to major or minor corruptness in BKF file
The software has three scanning options: Deep Scan (For thorough scanning and proper retrieval of data), Quick Scan (For instant scanning and results) and Range Scan (For recovery within limited time period)
To explain users how can I restore my backup file, the software offers simple executable steps to recover damaged BKF files
Consider a Practical Scenario:
Say while restoring MS backup data, you encountered an error message that states: "e00084b7 - a backup set was created which contains no data". The probable reasons behind these errors are data restoration from offline media, incorrect location of backup file is mentioned while restoration or the BKF file is corrupted. In such situation, how can I restore my backup file is the query that strikes user mind and with our BKF repair tool, it is easy to recover and extract BKF file data with ease.